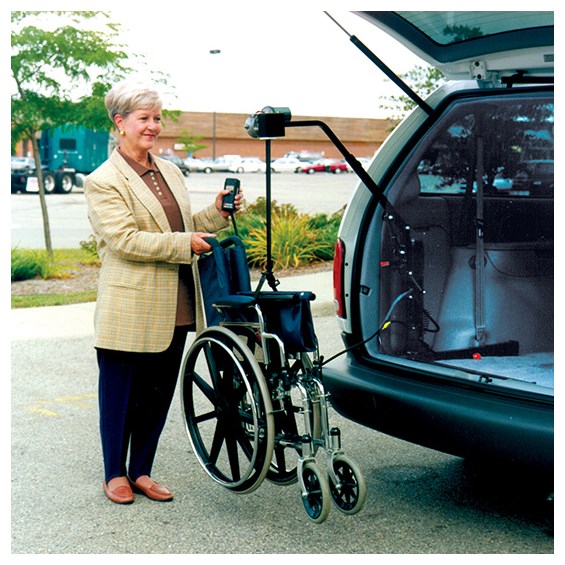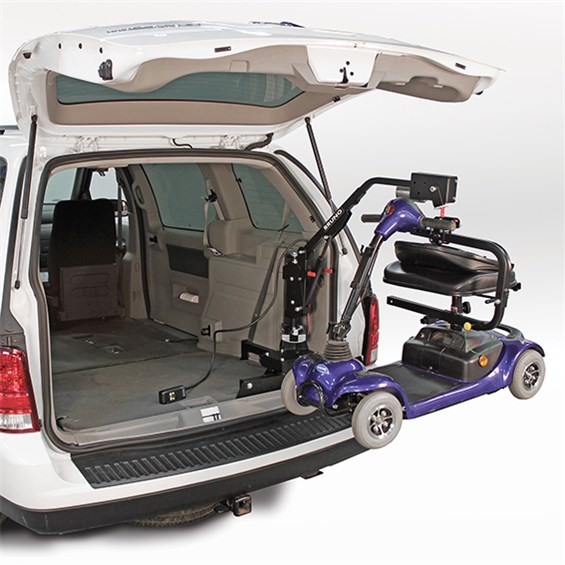 AWL-150 LIFTER
Rely on the AWL-150 Lifter to raise and stow a folding manual wheelchair, travel scooter or travel powerchair into your vehicle's trunk or hatchback.
Connect the docking device, press a button, and your mobility device is lifted for you.
Manually guide it into the back of your vehicle, and you're ready to head to your destination.
TECHNICAL SPECIFICATIONS
Lifting Capacity
200 lb (90 kg)
Vehicle Type
CUVs, hatchbacks, minivans, Sedans, SUVs, full-size vans