AUTO CHAIR OLYMPIAN
The Olympian Hoist comes in 100kg, 150kg & 200kg weight capacity models. It is designed to lift larger (wider, longer, heavier) scooters, wheelchairs and owner chairs better and easier than ever before.
FEATURES
Lifts & Loads in 60 seconds
Easy to use
Lifts all types of scooters and powerchairs
Robust & versatile construction
Over 300 vehicle speciic installation kits
Lifts up to 200kgs
Transfer easily to your next vehicle
WHY CHOOSE THE OLYMPIAN?
Many hoists on the market are unable to lift heavy scooters & powerchairs but The Olympian is capable of lifting up to 200kg. It's compact and fits perfectly inside many models and makes of cars.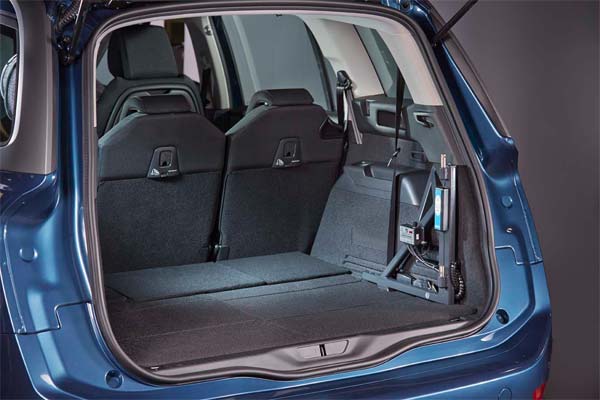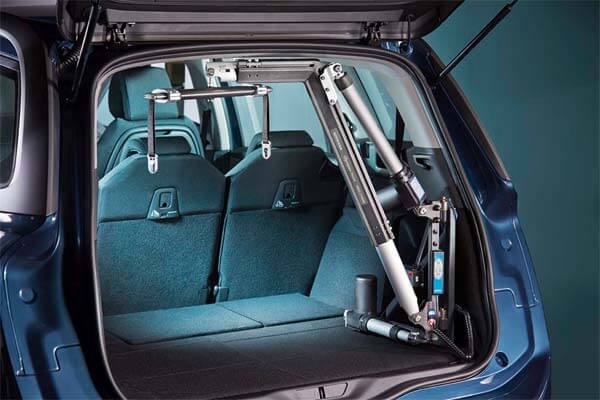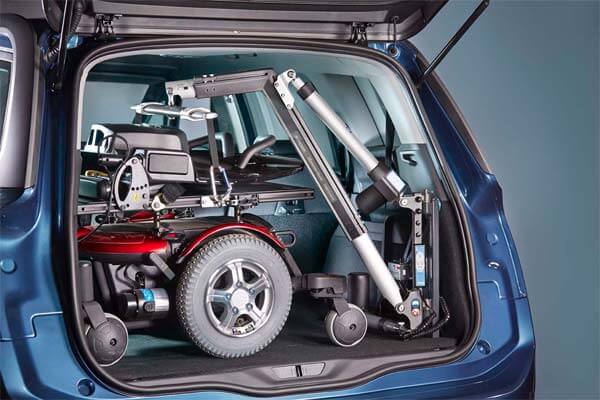 HOW IT WORKS IN 4 STEPS
Fold down your mobility vehicle and attach easily
Press the button to begin hoisting
Gently guide your mobility device as it lifts
Your mobility device is safely stowed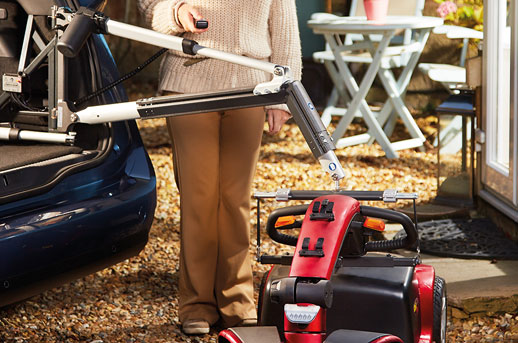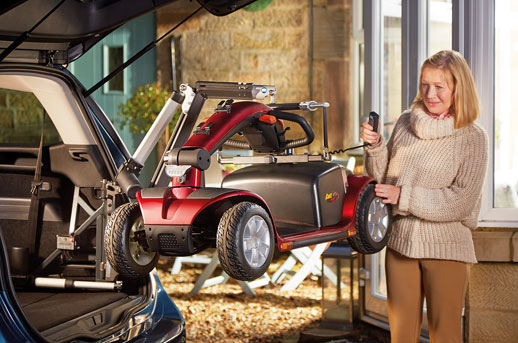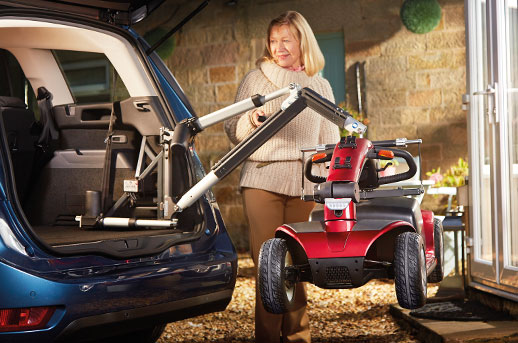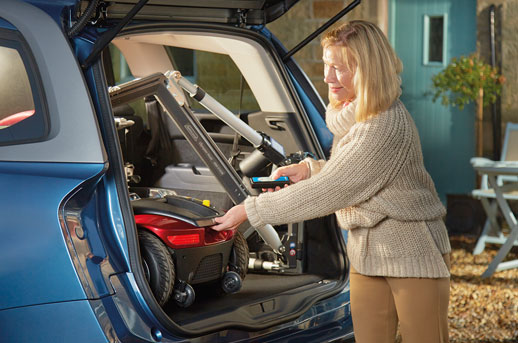 The Olympian hoist is fully adjustable in height, reach and spread. With advanced engineering and superb design, an Olympian Hoist is adjustable and capable of lifting a diverse range of scooters, wheelchairs and powerchairs into your car. The Olympian is available in 100kg, 150kg & 200kg lifting weight capacity models.